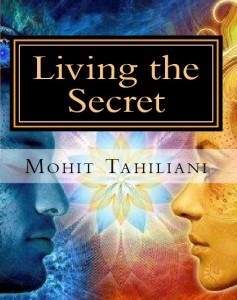 Book 1: Living The Secret (Published)
Living the Secret is a tribute to Rhonda Byrne and the philosophy that was revealed in her best-selling book The Secret. Her Law of Attraction states that if we think positive thoughts, those thoughts will come true.
It might seem like miracle, but author Mohit Tahiliani has found that the theory works! You too can discover the positive force of love that turns impossibilities into possibilities. Dreams are coming true and the power of love is spreading as never before. Living the Secret is the author's collection of stories about people from all over the world who have experienced the rewards of The Secret.
Learn how to get what you want through the power of positive thinking. Now is the time to read the book's five chapters on health, education, careers, relationships and money. You can have it all if you are Living the Secret.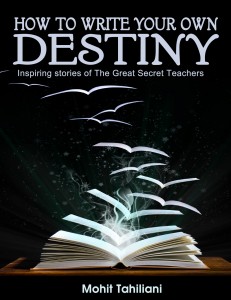 Book 2: How to Write Your Own DESTINY (Published)
How to write your own Destiny is an inspirational book on STARCAST of "The Secret" Video. After the super success of "The Secret" they have came back together to share their own heroic stories which on reading will change your perception about the power you have to write your own destiny.
It's 2nd book of Mohit Tahiliani, and he has crossed all the limits & boundaries to create the most inspirational book ever & he has created the stories of The Great Secret Teachers you have known till date like Joe Vitale, Neale Donald Walsch, Marie Diamond, Bill Harris, Bob Proctor & more. This book will explain the journey of these super heroes & take the knowledge of Law of Attraction to a completely different level.