Magic Health Workshop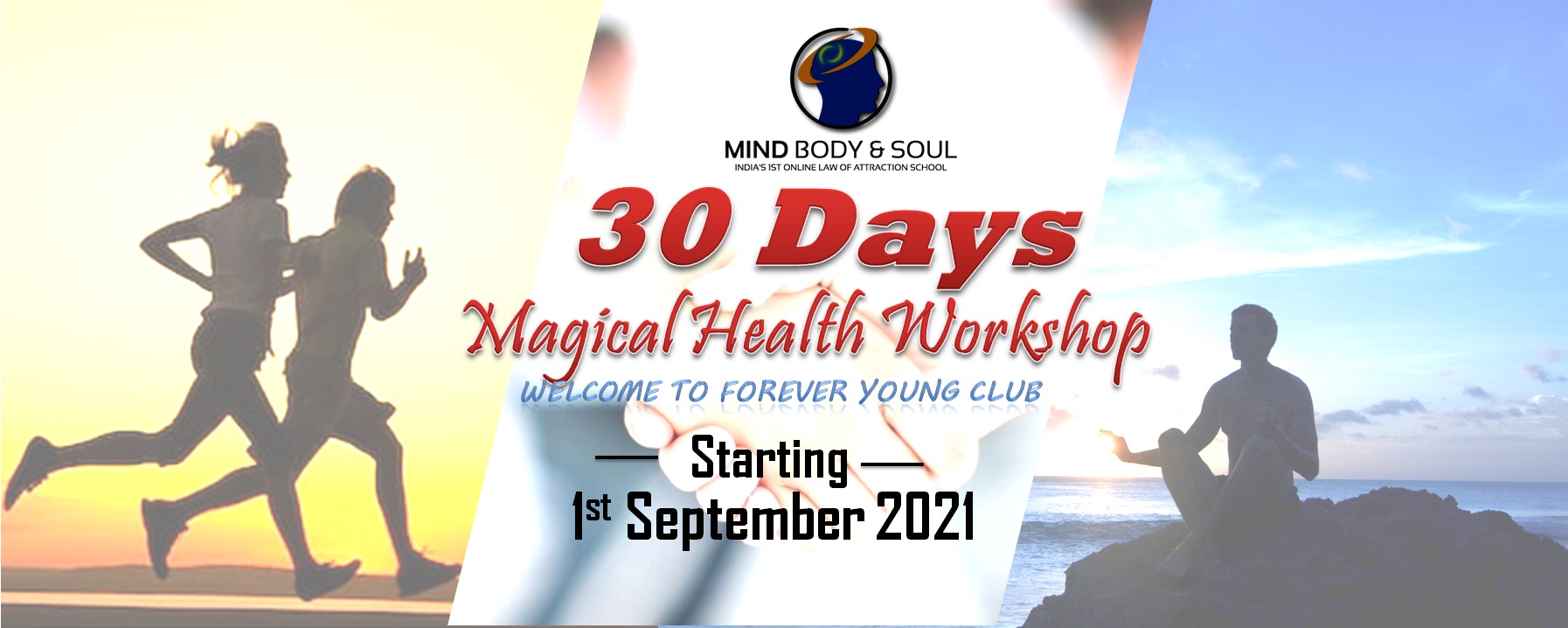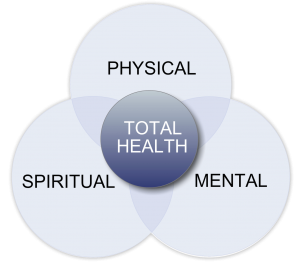 Magical Health Workshop is a "30 Days Online Law of Attraction Workshop" which consist for 3 different areas to work on
Physical Health
Mental Health
Spiritual Health



90% families in India have at least 1 person who is ill/sick and under medication.
This is not a good sign for us. We don't know how to be healthy and fit. This is the main reason why I am conducting a special workshop on Health. We need to be the change we want to see in others and let's start with yourself. Be healthy and inspire people around you to be healthy. This workshop is for two kind of people. First kind is people who are having healthy issues, this workshop will benefit them to heal their body and become healthy as before. Second kind of people is who want to live rest of their lives healthy and fit, till their last breath. We all can do this if we know the right way of living.
On an average people give 9 Hours a day for their Career/Money. But they don't give even 1 hour for their Health. This is why illness is growing day by day. People don't have proper knowledge on how to be healthy in all three departments. This is why I have specially designed a 30 Days Advance Workshop on health, to help people learn and practice life transforming exercise which will help them be healthy for the rest of their lives.
In my 30 Days Magical Health Workshop, I will teach you and make you practice Life transforming exercise which will help you to be healthy and fit throughout your life. Now the choice is yours. Do you want to invest now and be healthy for the rest of your life or pay medical expenses for rest of your life like others?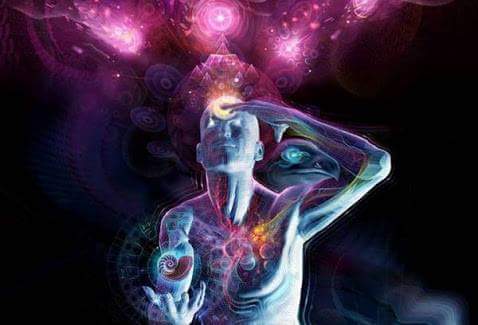 Benefits of the "30 Days Magical Health" Workshop
– You will Start looking Younger day by day.
– You will become Health / Fit / Lose Weight easily.
– You will learn about Inner Healing Powers and heal any Health Issues.
– You will master Physical Health / Mental Health / Spiritual Health.
– I will Personally Mentor you to heal your Body with Health Problems.
– You will stay Forever Young.
– You will get 1 Phone Counseling Free with this Workshop.
MAKE THE PAYMENT BELOW TO ENROLL
Fees for Magic Health Workshop is Rs 5000/- (for people from India) & $100/- (for people living outside).
You will find Links in footer of PayUMoney
PayTm / GooglePay – 9428153974
While you do the payment, capture the transaction id (take a screen shot) and mail me mohitloa@gmail.com
Once you make the Payment and Enroll in our Workshop, you cannot Cancel and there is no Refund.