In this 5 Days Law of Attraction Masterclass You will Learn
1. How to Start your New Year with Big Bang of Positivity.

2. What is the Law of Attraction & How to use it to Manifest all our Dreams in 2023.

3. How to Shift Your Paradigm ?

4. How to Improve our Self Motivation & Self Confidence.

5. What to do to make 2023 The Most Successful Year of Your Life.
How is the 5 Days Law of Attraction Workshop Conducted ?
1. My 5 Days Law of Attraction Workshop is a Whatsapp Group.

2. It starts from 25th Dec & Ends on 29th Dec. So everyday I will post 1 Video daily in the Group at 6pm. I will give you 1 Practice daily.

3. You have to give 15-20 Minutes daily to practice & show me your Practice on Personal Chat & Group.

4. I will check your Practice & guide you if you have done it correctly or made any mistakes.

5. We will also have Zoom Live Webinars Once.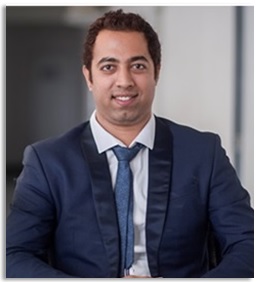 Mohit Tahiliani aka "Magical Mohit" is Author of Best Seller Book - "Living the Secret" which was Published in 2013. He is also the founder of "Mind, Body & Soul" which is an Online Law of Attraction School where he helps people to become Happy, Positive & Successful in life through Law of Attraction & Sub-conscious Mind Practices in his Workshops.
He has been doing Research and following "Law of Attraction" from the age of 20 when he was in College. Law of Attraction has changed his life completely & his passion is to help millions of people live their Dream Life. Mohit also conducts Corporate Workshop & gives Webinars in Schools/ Universities but his main mastery is Online Workshop which he has started conducting from 2015. Till now he has conducted more than 200+ Online Workshops & have helped more than 25,000+ people.
MAKE THE PAYMENT BELOW TO ENROLL
Once you make the Payment and Enroll in our Workshop, you cannot Cancel and there is no Refund.