Welcome to my Free 7 Days Law of Attraction Workshop
24th Jan - 31th Jan
[REGISTER TODAY & BOOK YOUR SEAT]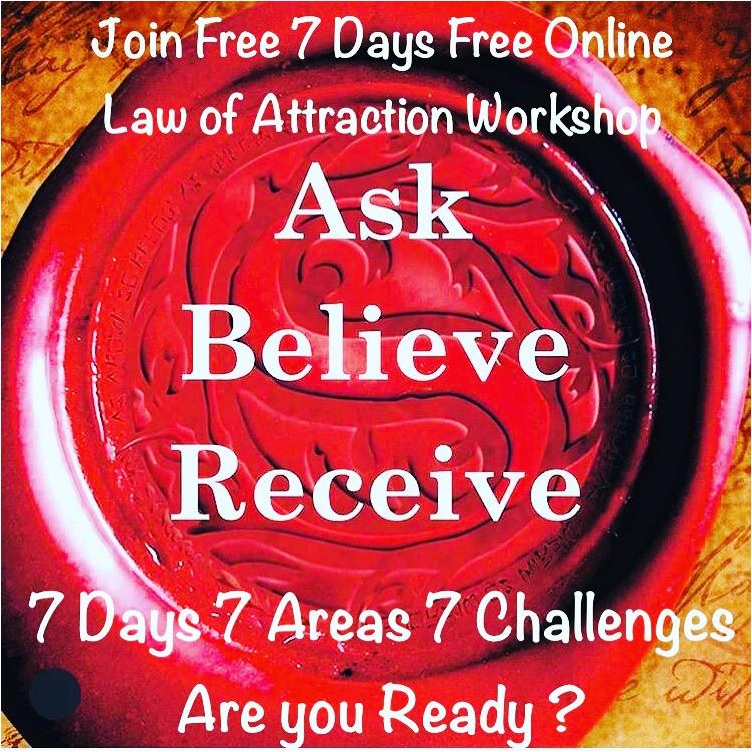 Follow the 3 Steps to Register in Free 7 Days Law of Attraction Masterclass
Step 1: Register Your E-mail ID Below.
Step 2: Check Your Inbox / Spam for a Confirmation Mail.
Step 3: Confirm Your Registration.
SIGN UP HERE
In this 7 Days Law of Attraction Masterclass You will Learn
1. How to Increase Our Self Confidence & Stay Happy all the Time.
2. How to Become More Mentally Strong & Positive.
3. How to use The Powers of The Law of Attraction.
4. How to Raise Our Energy & Vibrations.
5. You will Discover your True Passion in Life.
How is the 7 Days Law of Attraction Workshop Conducted ?
1. Workshop will be Conducted in my Facebook Group & Telegram Group.
2. Everyday We will do 1 Fun Activity. I will post my Video daily in the Morning at 6 AM.
3. You have to give Only 15-20 Minutes daily to practice.
4. You will get Personal Mentoring from me for 7 Days on Whatsapp.
5. We will also have Zoom Live Webinars on Thursday 8 PM.

About Author
Mohit Tahiliani aka "Magical Mohit" is the founder of "Mind, Body & Soul". He has been doing Research and following "Law of Attraction" from the age of 20 when he was in College.
Mohit Tahiliani is India's Best Life Coach & Law of Attraction Coach and an Inspirational Writer who writes Inspirational Blogs and Books on Law of Attraction. He has helped 25000+ people through his Online MasterClass. His 1st book – "Living the Secret" became an International Best Seller in 2013.
Currently Mohit Tahiliani is conducting 12 Different Online "Law of Attraction'' Workshops every Year, where he gives personal coaching to his students and he has also started giving Law of Attraction talks in Corporates, Colleges and Schools of India. He also Mentors People One on One basis too.
His Signature Workshop is "31 Days Mind Power Magic" Workshop. He also conducts advanced Workshops on Health, Reprogram SubConscious Mind, Self Love, Mental Health, Happiness, SoulMate, Prosperity & Relationships.